Central & Local Government
Providing the public sector with ERP system expertise since 1995
Proven track record of helping central & local government increase efficiencies through industry leading ERP solutions
As the UK's longest established Unit4 partner, we work with the Unit4 ERP system, an industry leading solution that provides your organisation with all the functionality it needs to manage and support your stakeholders in a modern and secure manner.

Since 1995, we have helped countless bodies within central & local government improve their efficiencies through the Unit4 ERP system, meaning our team can offer you an unparalleled level of industry and software expertise, helping to ensure that you can be safe in the knowledge that you are achieving maximum benefits from your ERP system moving forward.
G-Cloud supplier
You can easily access our full-range of ERP solutions and services through the UK Governments digital marketplace for the public sector, G-Cloud
Industry accredited
All of our work is delivered to ISO9001, Cyber Essentials and BS7858 business accreditations.
Key functionality
We have extensive experience in central & local government industry-specific functionality, such as Unit4 ERP Income Manager and our Customer Portal
Some of our valued customers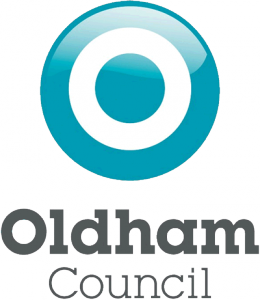 How to select the best ERP system

Is Unit4 ERP right for you?
Find out more about the Unit4 ERP system
Find out more
"Through in-depth system knowledge and an open minded approach, the consultants from Integra Associates have contributed to making this project a success. Separate and complex demands from each university have been consolidated into one single solution. We are really satisfied with the effort provided by Integra Associates."

Anders Særvoll – Project Manager.

The Norwegian Government Agency for Public & Financial Management (DFØ)

"By using Integra we are able to achieve a successful balance in dealing with operational work and driving new initiatives forward."

Nigel Miles – Special Project Coordinator.

Babergh District Council

"We find it very cost effective to engage with Integra. They deliver a bespoke service to identify and resolve issues."

Nigel Miles – Special Project Coordinator.

Babergh District Council

"They looked at the requirements from our point of view, quickly understanding our needs and using their experience from other organisations to make recommendations."

Pauline Jeffrey – Project & Systems Development Officer.

Bath & North East Somerset Council

"Integra consultants have proved to be an integral part of our team, sharing our enthusiasm and adding benefits through their professional and practical support."

Pauline Jeffery – Project & Systems Development Office.

Bath & North East Somerset Council

"As with previous projects they have undertaken here, Integra managed to minimise costs and disruption to our internal customers."

Colleen Warren – Principle Finance Business Consultant.

Gedling Borough Council