Healthcare & Hospitals
Industry leading ERP software and services designed to help you increase the efficiency and quality of the care you offer.
ERP software that has been designed to help you improve people's lives
With healthcare organisations & hospital trusts always looking to improve the quality of care they provide, as well as their day-to-day efficiencies, many are increasingly turning to our industry leading ERP software and services to provide them with the functionality they need to drive their organisation forward.

ERP systems can offer hospitals & healthcare organisations a number of significant benefits by providing people with the tools they need to work more efficiently, and therefore dedicate more time to the work that really matters. The wide-range of functionality within ERP software enables you to make better decisions more quickly, meaning your organisation can continually improve the quality of service it is able to offer to the people it serves.

Our offering, the Unit4 ERP system, has a proven track record of helping organisations just likes yours maximise their use of the resources available to them, while also providing them with the powerful and relevant functionality they need to take their organisation forward.
Industry expertise
Many of our ERP software consultants have extensive experience of working within the healthcare & hospital industry, meaning you can be safe in the knowledge you have came to the right place
Cost management
We have extensive experience of helping organisations benefit from a flexible and insightful approach to financial management through the Unit4 ERP system
Relevant functionality
From Procurement to Planner, Budgeting & Forecasting, as well as much more, we are perfectly placed to help you make the most of the Unit4 ERP functionality that is most important to your organisation
Some of our valued customers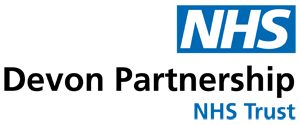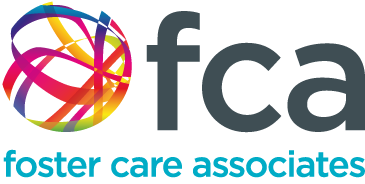 How to select the best ERP software

Interested in Unit4 ERP?
Find out more about how the industry leading Unit4 ERP system could help you
Find out more
"Through in-depth system knowledge and an open minded approach, the consultants from Integra Associates have contributed to making this project a success. Separate and complex demands from each university have been consolidated into one single solution. We are really satisfied with the effort provided by Integra Associates."

Anders Særvoll – Project Manager.

The Norwegian Government Agency for Public & Financial Management (DFØ)

"Over the years, we have relied on the work of Integra Associates' team of Unit4 ERP experts on numerous occasions. They are always keen to listen and find solutions that work for us as an organisation, and as a result, they have become an invaluable resource when it comes to us assessing and making the most of our system."

Tanya Brooklyn – Programme, Project and Change Management.

Wellcome Sanger Institute

"When we had the demonstrations originally, Unit4 ERP blew us away. It was a truly integrated solution, and really did look like a system that would take us into the future in a really focused and well-planned manner. It provided a solution right across the business."

Beverly Carr – Assistant Finance Director.

South Yorkshire Housing Association

"The Integra Associate consultants have been great, they have become part of the team for us. They sit amongst us and they understand everyone's work pressures, the organisation's needs and the complexity of our business."

Beverly Carr – Assistant Finance Director.

South Yorkshire Housing Association

"The solution has enabled Accent Group to send VAT returns digitally for both VAT groups, relatively easily and on time. We would highly recommend this product to any Unit4 Business World (Agresso) users for their Making Tax Digital VAT returns."

Nicola Haigh – Finance Systems Administrator.

Accent Group

"The solution gave us everything we needed, in that it was built within Unit4 Business World (Agresso), could have multiple companies within one VAT group, and could also handle our partial exemption status. The support package and cost were also a factor in our decision."

Nicola Haigh – Finance Systems Administrator.

Accent Group

"So far the solution has been a success and we have made successful submissions to the HMRC. To date we view this as a very positive outcome."

.

Kingston University

"The solution was well presented and looked easy to use. Being able to use reporting we currently held within system seemed like the best option for us."

.

Kingston University

"Throughout the project, we have been continually impressed with the work of our lead consultant, who has been able to combine his extensive knowledge of the Unit4 ERP (Agresso) system with a depth of understanding of the Anchor Hanover business, which was influential in the success of the project."

Paul Potter – Business Systems Manager.

Anchor Hanover

"Integra Associates have been a vital part in ensuring the smooth transition of the whole Anchor Hanover Group to Unit4 ERP (Agresso) as part of our merger in late 2018."

Paul Potter – Business Systems Manager.

Anchor Hanover

"Since we engaged with Integra in March, from April we had a team on-site that were able to scope the project, implement and test within the tight time-frame and within budget. "

Louisa Hitchen – Audit Manager.

Student Roost

"They've been particularly good at understanding our needs and moving forward they have a great understanding of what we have in place. We have a very trusted relationship with Integra and we will continue to use them as we develop our system ."

Jonathan Bushell – Head of IT.

Student Roost

"By using Integra we are able to achieve a successful balance in dealing with operational work and driving new initiatives forward."

Nigel Miles – Special Project Coordinator.

Babergh District Council

"We find it very cost effective to engage with Integra. They deliver a bespoke service to identify and resolve issues."

Nigel Miles – Special Project Coordinator.

Babergh District Council

"They looked at the requirements from our point of view, quickly understanding our needs and using their experience from other organisations to make recommendations."

Pauline Jeffrey – Project & Systems Development Officer.

Bath & North East Somerset Council

"Integra consultants have proved to be an integral part of our team, sharing our enthusiasm and adding benefits through their professional and practical support."

Pauline Jeffery – Project & Systems Development Office.

Bath & North East Somerset Council

"Overall the strength of the partnership between Xura and Integra has ensured the success of an ambitious global project, full of challenges, delivered against a background of significant corporate change."

Aaron Parmar – Programme Manager.

Xura

"The Integra consultants are committed, take ownership and get things done. They have a wealth of experience and have built good relationships with stakeholders to become trusted and valued experts."

Aaron Parmar – Programme Manager.

Xura

"The project was completed on time and on budget, I would certainly recommend Integra Associates to anyone."

John Headley – Finance Director.

University of East London

"Having already worked with Integra we had the confidence in their knowledgeable and dedicated staff."

John Headley – Finance Director.

University of East London

"We have always found that our projects are delivered on-time and within budget when working with Integra Associates."

Maureen Potter – Finance Systems Manager.

University of the Creative Arts

"Integra are an important part of our Unit4 Business World (Agresso) team, assisting on both major projects and smaller ad-hoc issues, changes and fixes."

Maureen Potter – Finance Systems Manager.

University of the Creative Arts

"We are now working closely with several emergency services across the country. This sector is strategically important to us, and we are pleased with the success of this project, and pleased that Leicestershire Police Force are realising the benefits."

Mark Bloomer.

Integra Associates

"The force has benefited from an easy to use system delivering high levels of functionality, automation and management information."

Ruth Gilbert – Head of Finance.

Leicestershire Police

"They have given support to all team members, ensuring knowledge transfer and building confidence."

Karen Hercus – Finance Functional Lead.

Kingston University

"The Integra consultant had an over-arching knowledge of all aspects of the Unit4 Business World (Agresso) product."

Karen Hercus – Finance Functional Lead.

Kingston University

"We have a good understanding of the needs of the sector and strong links to other leading software suppliers to the sector."

Mark Bloomer.

Integra Associates

"Engaging with Integra Associates over the years has been a very positive experience. They bring valuable sector experience and have worked collaboratively with us to implement a strategic, planned programme of continuous system upgrade and improvement."

Ravi Mistry.

London South Bank University

"As with previous projects they have undertaken here, Integra managed to minimise costs and disruption to our internal customers."

Colleen Warren – Principle Finance Business Consultant.

Gedling Borough Council

"I can't thank Integra enough for their role in the upgrade, and I look forward to partnering with them again in the future."

Darren Draper – Finance Systems & Operations Manager.

ELEXON

"All of their consultants are highly knowledgeable and experts in their field from planning all the way through to application support."

Darren Draper – Finance & Systems Manager.

ELEXON

"The management team was impressed by the agility and efficiency of Unit4 Business World (Agresso), after the enhancements and integration work, which allowed project managers to generate cost estimates within minutes."

Perry Charles – Financial Controller.

Clifford Thames

"Integra's work exceeded my expectations throughout our project to build a global, integrated, and customised solution for a multi-national business."

Perry Charles – Financial Controller.

Clifford Thames

"Integra provided a flexible approach in terms of delivering consultancy. They integrated well with the team and other stakeholders."

Susan Walker – Head of Business.

University of Aberdeen

"Integra were an essential part of the team providing expertise in post go live issues and providing solutions."

Susan Walker – Head of Business.

University of Aberdeen