Property Management
We possess significant experience of working with a range of property management organisations
Proud to be one of the UK's top ERP system consultants
As Unit4 Business World (Agresso) ERP partners, we can offer a full range of ERP system services, from upgrades and support, to technical development and project management. For those businesses looking to implement ERP software for the first time, we have over 25 years of experience in the industry, and are perfectly placed to offer an expert system selection service that is tailored to your requirements and processes.
Industry experts
Our team posses vast experience within the property management sector
System Selection
We can offer a fully independent and comprehensive ERP system selection service.
System integration experts
We can help you integrate your ERP system with other key business applications.
Cost management
ERP software provides a flexible and insightful financial and accounting solution.
Multi-company setup
We specialise in software that is optimised for multi-company setups.
Business analysis experts
We have 25 years of experience of helping organisations increase their efficiency and productivity.
Some of our valued customers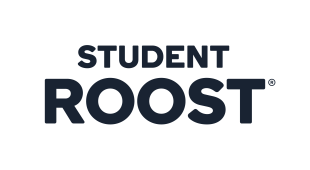 Start your next project today

We provide the full-range of services and solutions
Since 1995, we have worked on Unit4 Business World (Agresso) projects across the globe, helping organisations make the most of the leading people-centric system.
Learn more
"When we had the demonstrations originally, Unit4 Business World blew us away. It was a truly integrated solution, and really did look like a system that would take us into the future in a really focused and well-planned manner. It provided a solution right across the business."

Beverly Carr – Assistant Finance Director.

South Yorkshire Housing Association

"The Integra Associate consultants have been great, they have become part of the team for us. They sit amongst us and they understand everyone's work pressures, the organisation's needs and the complexity of our business."

Beverly Carr – Assistant Finance Director.

South Yorkshire Housing Association

"Throughout the project, we have been continually impressed with the work of our lead consultant, who has been able to combine his extensive knowledge of the Unit4 Business World (Agresso) system with a depth of understanding of the Anchor Hanover business, which was influential in the success of the project."

Paul Potter – Business Systems Manager.

Anchor Hanover

"Integra Associates have been a vital part in ensuring the smooth transition of the whole Anchor Hanover Group to Unit4 Business World (Agresso) as part of our merger in late 2018."

Paul Potter – Business Systems Manager.

Anchor Hanover

"Since we engaged with Integra in March, from April we had a team on-site that were able to scope the project, implement and test within the tight time-frame and within budget. "

Louisa Hitchen – Audit Manager.

Student Roost

"They've been particularly good at understanding our needs and moving forward they have a great understanding of what we have in place. We have a very trusted relationship with Integra and we will continue to use them as we develop our system ."

Jonathan Bushell – Head of IT.

Student Roost