Due to client commitments, and the fact that the team are scattered all over the world. it is always difficult to get the whole team together, We did well however, with 3 quarters of our staff managing to join us for the 2 days.
On the more serious side, Day Two saw the company ensure all consultants where now up to date and ready to deliver on the latest UBW version – Business World On.
The day before the Team Meeting, Day one of our quarterly meetup 12 May 2016 was gloriously hot, not that we got to enjoy the sun, as we spent the day in Tamworth Snowdome, where all had an enjoyable but physically exhausting day.
The afternoon included:
– A snow building challenge (see Team2's Humpty Dumpty attempt)
– An ice hockey match
and at the end of the day though tired, everyone was smiling.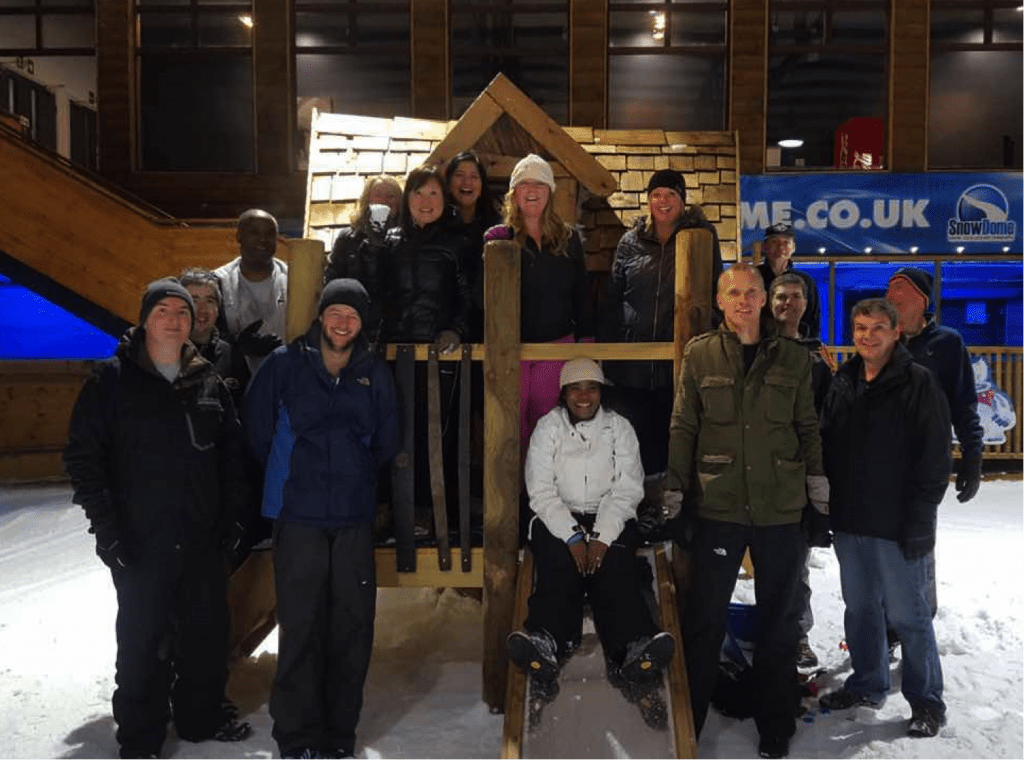 With the competitions over, the skiers and snowboarders retired to freshen up before a spicy Caribbean meal at Leicester's Turtle Bay. Whilst most of the legendary Turtle Bay cocktails were sampled, celebrations were modest, partially due to the fact that the day's events left participants exhausted, also as the team where aware that Day 2's agenda would require all to be focused and receptive.